Kelly Myers, DVM
Veterinarian/Owner
Hometown: Syracuse, NY
Pets: Dogs: Freckles, Calvin

Dr. Myers was born in Syracuse, NY and moved to Southern California while still in high school and graduated in 1989. She did her undergraduate studies and played soccer at Cal Poly Pomona, graduated with BS in Animal Science in 1995. She then moved to Gainesville, FL and became an animal anesthetist at the Veterinary Medical Teaching Hospital, University of Florida. Dr. Myers graduated from University of Florida with her Doctorate of Veterinary Medicine Degree in 2002.

Upon graduation from Vet School, Dr. Myers moved to San Diego and practiced at a small animal hospital for 11 years where she treated cats, dogs, and occasional pocket pets. She opened Highlands Ranch Animal Hospital in Carmel Valley late July 2013.

Dr. Myers has a special interest in dentistry, general/preventative and geriatric medicine. She resides with her husband, an 8-year-old 3rd grader and a 6-year-old kindergartner who keep them very busy year round! They have Luke, their 13-year-old lovable Border collie mix who is enjoying his golden years and loves to come to work with Dr. Myers.

Dr. Myers grew up her entire life with 1 or more dogs. Her love and passion for caring for animals started when she was young and continues to this day. She enjoys most sports, with soccer being number one and is now enjoying them with her children. In her spare time, she enjoys running, spending time with family at the park, at soccer tournaments, the beach or at home playing games!
Sulani Grindle, DVM
Associate Veterinarian
Hometown: Poway, CA
Pets: Dogs: Idaho, Bailey
Cats: Ava, Polly

Profile coming soon


Jessica Eastwood
Practice Manager
Hometown:
San Diego, CA
Pets:
Dogs: Levi, Yasmine, Lucy
Jessica has a degree in Wildlife Biology from U.C. Davis and has been part of our team since the Fall of 2018. Over the past decade she has worked for the World Famous San Diego Zoo as a tour guide, zoo keeper, and an animal trainer. She's been working in the veterinary field since 2006, where she first worked with Dr. Myers before she started her own practice. Jessica has 3 dogs at home and animals have been her passion since she was a child. On her days off she enjoys hiking, going to the beach, or hanging with her friends. She has traveled to 12 different countries in 12 years and loves learning new cultures and history around the world. She is currently the Practice Manager, but remains very much involved and enjoys the relationships she has with our patients and clients.
Sydney Yonekura
Lead Veterinary Technician
Hometown:
San Diego, CA
Pets:
Dogs: Rosie, Ollie
Sydney was born and raised in San Diego and graduated from Mt. Carmel High School in 2015. After high school, she completed a course from Animal Behavior College to become a certified Veterinary Assistant in 2016-2017 and graduated with honors. Upon completion of her internship, she began working in a kennel environment and worked her way up to being a technician and has been one ever since. She loves working with pets and plans to return to school to become a Registered Veterinary Technician. Sydney grew up with all kinds of animals, but her favorite has always been dogs. Her childhood miniature dachshund, Hazel, sparked her love for the breed, and now she will only own dachshunds for life. She currently resides with her boyfriend, Cedric, and two miniature dachshunds Rosie and Ollie. In her free time, she enjoys relaxing at home, eating out, and going to the beach with her dogs.
Jaclyn Himmer
Veterinary Technician/ IT Support
Hometown:
La Mesa, CA
Pets:
Dogs: Deku, Bird: Tre, Horse: Chuckles
Jaclyn has her Bachelor's of Science from U.C. Davis in Animal Science with an emphasis in Equine Science and minor in music. She has been a member of our team since 2019. While she started out in livestock and large animal, she has always grown up with a colorful array of animals ranging from bearded dragons to chickens to horses and cats and dogs. Her passion has always been animals and their welfare. After interning at the Center for Equine Health in Davis, being a hotwalker/groom at the Del Mar Racetrack for several race seasons, and working for the Califronia Department of Food and Agriculture, she decided to move to the world of small animals and gain a new wealth of experience and knowledge. While not at work, she can usually be found riding her OTTB Chuckles, training horses, or taking her chiweenie, Deku, on an adventure.
Stephanie Fraga
Veterinary Assistant/Receptionist
Hometown: Porto Alegre, Brazil
Pets: Dogs: Electra
Cats: Leonardo DiCatrio, Elizabeth

Stephanie has been a helpful and compassionate part of our team since August 2019. She was born in the southern part of Brazil where she and her family took in various street dogs. These dogs were usually wounded or ill and she got them the medical care they needed. That's when she first found her passion for helping animals. Stephanie moved to San Diego when she was 8 years old and since then her love for animals has only grown. In 2017, she rescued her pittie Electra from Los Angeles, whose story was featured on the local news. In her free time, she enjoys painting, embroidering, and of course spending time with her pets. Stephanie's goal is to continue her education in the veterinary field and to help animals and those who love them.
Kindyl Biedermann
Veterinary Assistant
Hometown:
Poway, CA
Pets:
Dogs: Jett, Phoenix
Cats: Zulu, Sprite, Rue
Kindyl was born and raised in Poway and graduated from Poway High School in 2017. After High School, she attended San Diego Miramar Community College, from there she transferred to San Diego State University (SDSU). Kindyl currently attends SDSU in pursuit of a BS in Biology. As Dr. Myers has been her family's veterinarian for years, Kindyl chose to shadow Dr. Myers for her school's senior project. This required 40 volunteer hours throughout senior year, which resulted in a job here at Highlands Ranch in May of 2017. Kindyl works part-time since she is a full-time student. Kindyl has always had a love for animals since she young. Kindyl has grown up with dogs, cats, and even horses! Kindyl's family currently has 2 dogs and 3 cats at home: Jett, a lab mix; Phoenix, a shepherd mix; Zulu, a bengal mix: Rue and Sprite, both havana brown mixes. Kindyl enjoys being outside, whether its at the beach o rhiking, as well as hanging out with her friends and family. She enjoys reading and watching TV.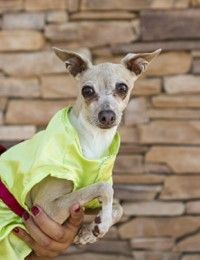 Claudia Jaramillo
Veterinary Assistant/Receptionist
Hometown:
Poway, CA
Pets:
Dogs: Berlin (Rottie)
Cats: Prelude, Chianti, Poe, Ebony Pearl, ThackeryBinx, Winnifred, Poppy Rose, Pumpkin Spice Latte
Claudia first came to Highlands Ranch Animal Hospital as one of our most loyal and longtime client of Dr. Myers. She currently works for us part-time on Saturdays, though she did work full time from 2016-2017. Claudia comes to us with great knowledge after workingas a research scientist for a pharmaceutical company for many years. She has her registered certification as a Labratory Animal Technologost from AALAS, has an AA in Biology and Liberal Arts. Claudia is currently getting her Bachelor's degree from Arizona State University. She's a great addition to our team with her wonderful work ethic, compassion for all animals, and love for knowledge, which she hopes to use in the veterinary field for a long time. In her free time, Claudia enjoys spending time with her furry and non-furry family at home, enjoys learning new languages, reading, music, and the local theater.
Linda Norton
RETIRED
​​​​​​​
Linda was born and raised in Southern California, the last 18 years in San Diego. Currently resides with her husband Giles of 25 years and their 2 beautiful teenage daughters Gillian and Paige, and on holidays and school breaks their college student daughter Brittney. Growing up as the youngest of 6 kids she had pets of all sorts and has always had a love and respect for all animals. She began in the veterinary field as a receptionist for approximately 7 years and she is proud to say that she's a part of the awesome Highlands Ranch Animal Hospital team. Linda has now retired and will soon be moving to Colorado to be closer to her kids.